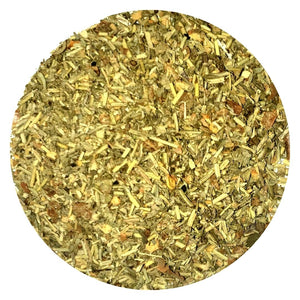 Description
Our one-of-a-kind Poultry Herb Blend is an aromatic combination of herbs and spices suited perfectly for poultry with the subtle tang of lemongrass powder. Use with chicken, turkey, fish, vegetables, dressings, or marinades.
1 oz. Net Weight Pouch
Ingredients
Organic rosemary, organic basil, organic thyme, organic marjoram, organic oregano, organic lemon grass powder, organic garlic powder and organic pepper flakes.
Perfection
Yum,just used this on a whole roasted chicken last night & it is perfect! All my favorite herbs...they release an amazing aroma & blends deliciously stuffed with fresh onions & lemon to create roasted chicken perfection.
Very versatile
Great on roasted veggies, chicken, and soups. Definitely a staple in our home!