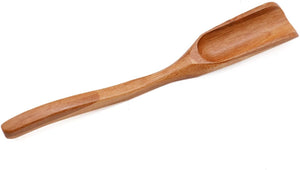 Description:
Measuring out the perfect amount of tea is easy and stylish with our Bamboo Wooden Tea Scoop.  The elongated scoop style is easier to use than a traditional measuring teaspoon.  We find it is even easier with larger-leaf tea like our Bai Mudan White, which is often difficult to scoop with a basic teaspoon. Add it to your daily tea ritual to maximize your experience.
Great
Beautifully made item. Use it everyday
Always a Winner
This time my order was a gift for my sister and she loved it!