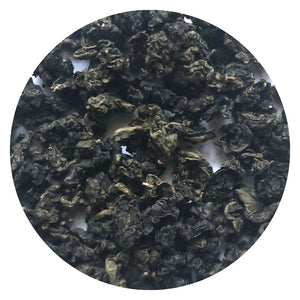 Description
Tieguanyin, which translates to 'Iron Goddess of Mercy', is one of the most famous teas from China and for good reason. Vegetal butter notes up front with a floral backend and a smooth honeyed finish.  Think of sweet orchid-like notes which unfold with each steep!
This tea is processed in modern style, which means less oxidation and minimal roasting, resulting in a fresher floral flavor profile.  Unlike other teas where older tea plants are preferred, prized Tieguanyin comes from younger tea plants ranging in age from 3 to 10 years.  This tea can be steeped multiple times and you will see full tea leaves open up by your 2nd or 3rd steep with subtle variations in flavor throughout each steep.      
Net Weight 0.8 oz
Ingredients
Organic Oolong Tea Leaves
Brewing Instructions
Each tea is unique and can be brewed differently according to personal preference.  We provide brewing instructions as a starting point, but we encourage you to experiment with each tea and find the quantity, steep time, and number of infusions that works for you.  
Temperature: 185°  Quantity: 1 tsp  Time: 3 - 6 minutes 
Approximately 15 servings per 1 ounce pouch.  (And each serving can be re-steeped 2 - 4 times.)