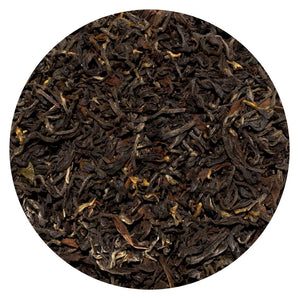 This black tea from an organic tea garden in Darjeeling, India is from the second flush picking season and is therefore more hearty and full-bodied than those from the first flush.
Ingredients
Organic Darjeeling Tea leaves. (Contains Caffeine)
Brewing Instructions
Each tea is unique and can be brewed differently according to personal preference.  We provide brewing instructions as a starting point, but we encourage you to experiment with each tea and find the quantity, steep time, and number of infusions that works for you.  
Temperature: 200°  Quantity: 1 tsp  Time: 4 - 5 minutes. Each serving can be re-steeped 2 - 3 times.